The one in the middle is the original one.
Finally I finished a long laying project which I wanted to reproduce, the German "Waschmittel für Feinwäsche" package. The original pack contains washing-powder (detergent) for Wool, Silk, spun rayon or mixed fabrics such as: stockings, fine underwear, Stockinet, monochrome or colorful textiles and garments, uniforms, washable gloves, etc…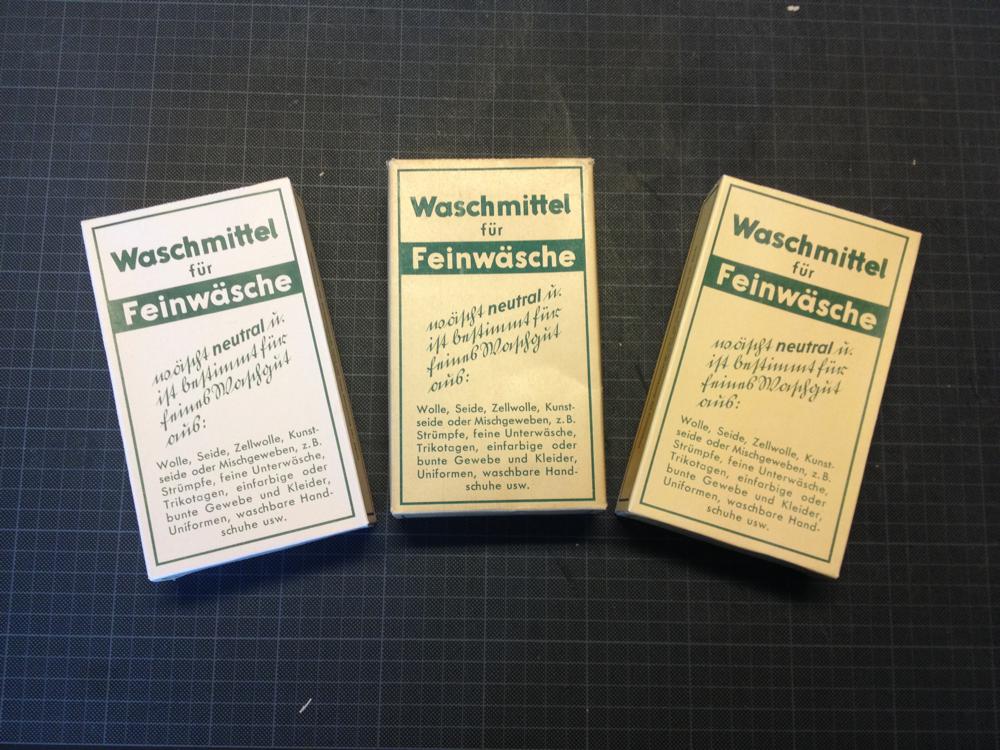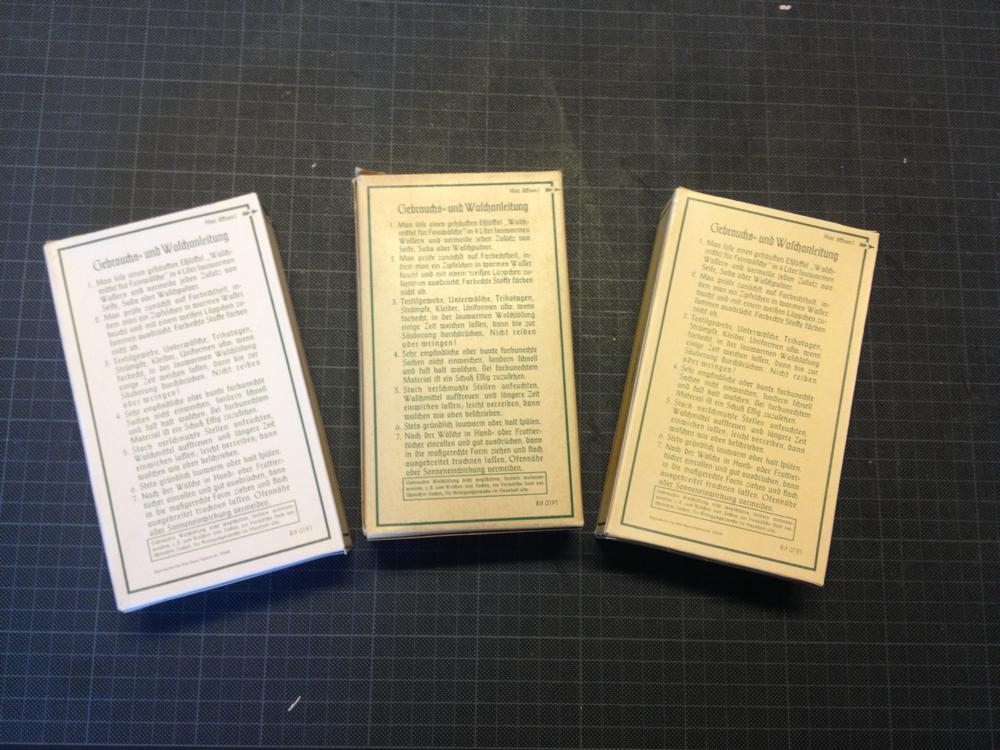 This kind of pre-war washing-detergent packages were used by the German soldiers during WW2 to clean their uniforms, underwear, etc. Because it was such a small packet it could easily be carried within their Tornister "Affe" (Backpack). The box measures ca. 10 x 17 x 3,5 cm
The original box I have got is a Double-Pack, which was suitable for 80 Liters of wash solution. A normal pack was suitable for 40 Liters and called "Normal-Packet". Who knows I might reproduce those "Normal-Packet" boxes too. They are a bit smaller than this box.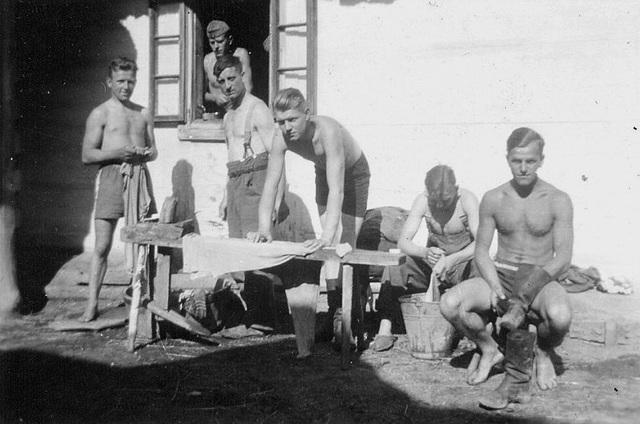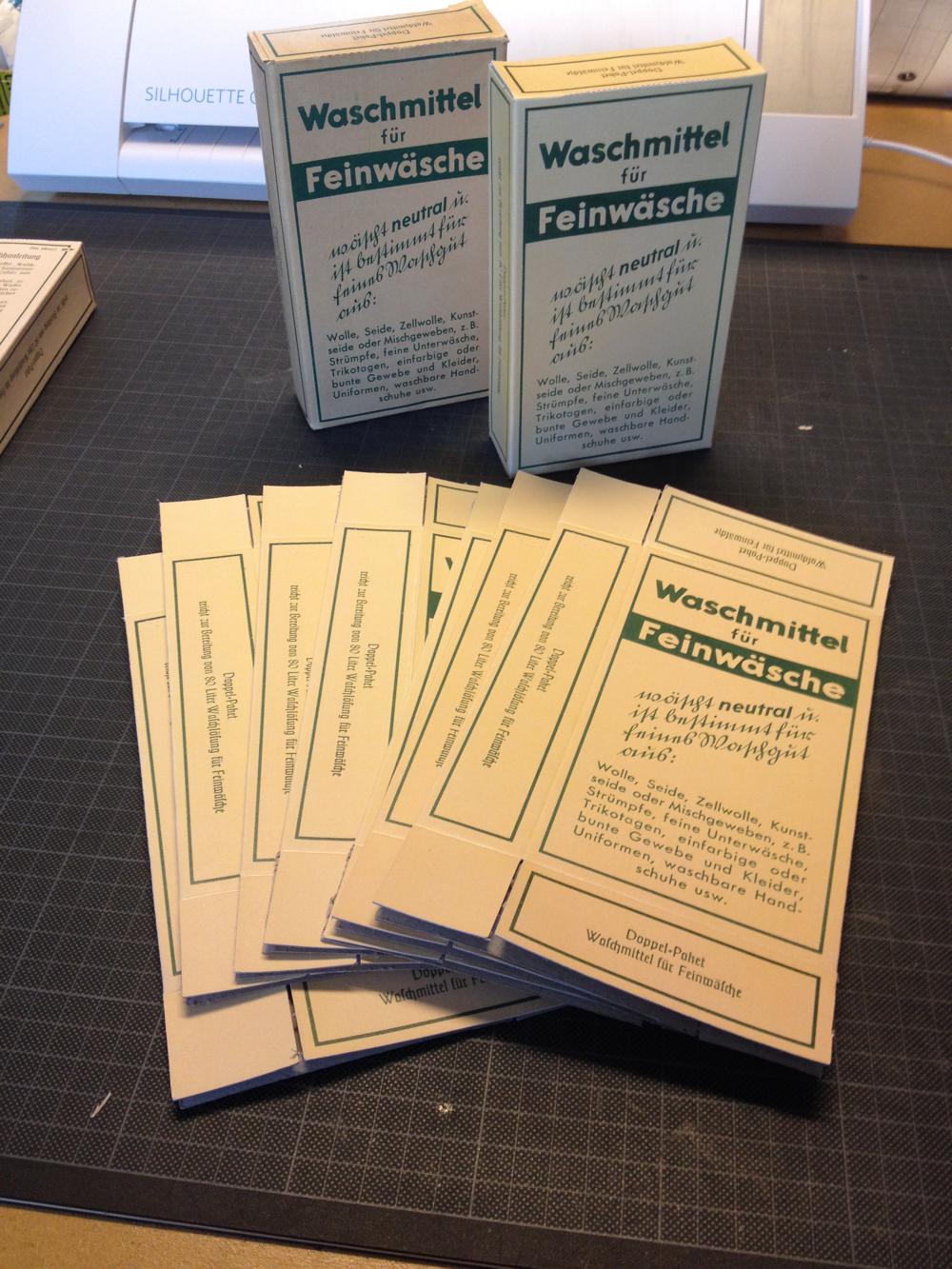 Flat Packs
I will be selling this empty (flat) box in the webshop, so you can use it for your next display. After glueing the flaps together you can put real washing-detergent in it to use it within your display. Wouldn't it be nice for the public to show..?
Not Available in the Shop?
Custom Orders
If you want something that is not available in the webshop, or if you have original piece of paperwork that you would like to have reproduced, or you want some paper props made for your next movie production, please get in touch me. Then I can see if I can make it for you.